This is the post that you'll want to bookmark and come actually come back to for future reference. Here I name my favorite online and offline resources for newbie photographers. These are resources that I rely on and make use of, in some cases, on a daily basis.
Books on Photography (General)
The Digital Photography Boxed Set, Parts 1, 2, 3, and 4
by Scott Kelby.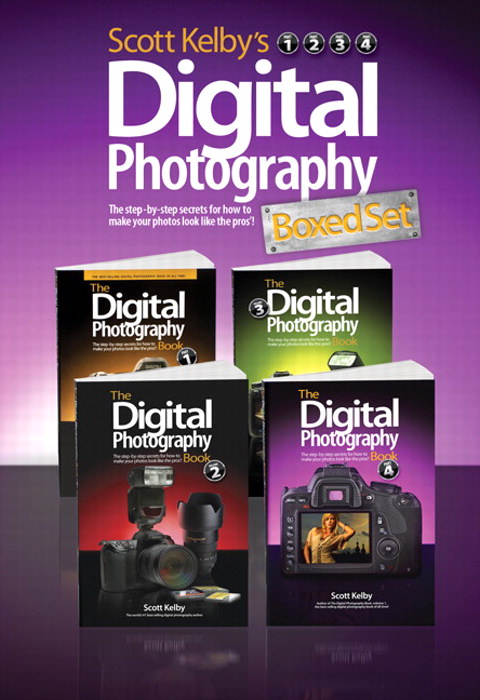 Volumes 1
, 2
, 3
, and 4
are considered standard reads by most photographers. I like these books because the author, Scott Kelby, is funny, relatable, and a great teacher. In these books, Scott's not heavy on the technical side of photography (which is good for newbies), but he is big on providing you with all you need to know to take great shots.
Understanding Exposure: How to Shoot Great Photographs with a Film or Digital Camera (Updated Edition)
by Bryan Peterson.
Most general, beginner photography books these days offer information that could be applied to any type of camera, but the information usually slants one way or the other. Or, for instance, a book that leans towards  point-and-shoot users will not talk much about the Manual settings of a DSLR. This book doesn't do that. I like it for that, plus, the images are breathtaking. This book is a bit more on the technical side, but it's still an easy read.
Learning to See Creatively: Design, Color & Composition in Photography (Updated Edition)
by Bryan Peterson.

I like this book because it offers some insight into, what I consider, a God-given gift—that is the ability to see creatively. Peterson is not strict on rules, instead he challenges readers to begin thinking about all that goes into making interesting images, or color, lines, shapes, forms, and patterns.
Expressive Photography: The Shutter Sisters' Guide to Shooting from the Heart
by Tracy Clark.
I was first introduced to this book via a really awesome giveaway on Veronica Armstrong's blog. I didn't win that giveaway, but I was inspired by her love for this book to buy it myself. Along with its beautiful images, I love this book because it's message of the power of shooting from your heart and soul is one that is often missed in photography books. Sure, the technical stuff of a photograph is big, but, in my humble opinion, more than that is a person's ability to shoot the visions from their heart. That's what photography is. And that's why I think photography, being a parent, and shooting your children all go hand in hand.
Books on Photography (for Parents)
There are a lot of great books out there offering tips to parents on how to take better pictures of their kids. Here are some of my favorites.
Mamarazzi: Every Mom's Guide to Photographing Kids by Stacy Wasmuth. 
This is a really great book. It's easy to read, easy to understand, and delivers.
Your Baby in Pictures: The New Parents' Guide to Photographing Your Baby's First Year
by Me Ra Koh. 
If there's a book that I think any expecting mom should have before giving birth, it's this one. I love Me Ra Koh's story and her photo recipes for shots to take of your children in their first year of life are priceless. Priceless! If you have a new baby, get this book now!!
Blogs/Websites/Online Forums
This is a community of artists, hobbyists, and professional photographers. Along with offering really great classes through its CMUniversity, it's the forum that's worth its weight in gold. It's the forum that contains hundreds of tutorials and tips and tricks and access to photographers who really want to help you. The cost of membership may seem a bit steep, but if you have interest in furthering your photography career or just being able to talk to real women who, like you, are passionate about photography, it's so worth it.
Along with taking beautiful pictures, Darcy, the blog's author, is awesome because she offers really great photography and Photoshop tutorials that are easy to understand. She's a mom, too, so she also talks a lot on her blog about some of the challenges and topics that are of interest to moms. Oh, and she also has a great community formed around her photo challenges.
This is one of the first sites that I found on my quest to improve my photography. Here you can find informative posts, tutorials, interviews, and tips. I was introduced to iheartfaces through a lovely blog I follow called Mamahood Among Other Things. She often took part in the challenges so I became interested in this site through seeing her beautiful work.
I recently found this blog and have, since, become hooked on its wonderful posts, containing great information on everything from how to shoot pretty pictures of food to composing for negative space.
I have hundreds of other sites, books, and blogs I frequent, but I'll stop here.
What are some of your favorite photography resources online and offline?